Taipei Tech Racing(TTR) of National Taipei University of Technology(NTUT) Challenge
Taipei Tech Racing(TTR) of National Taipei University of Technology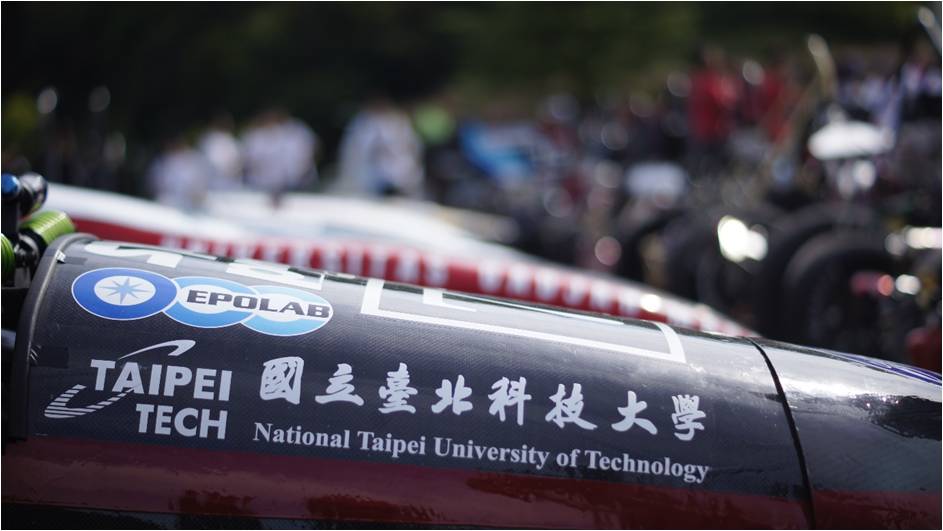 Image1.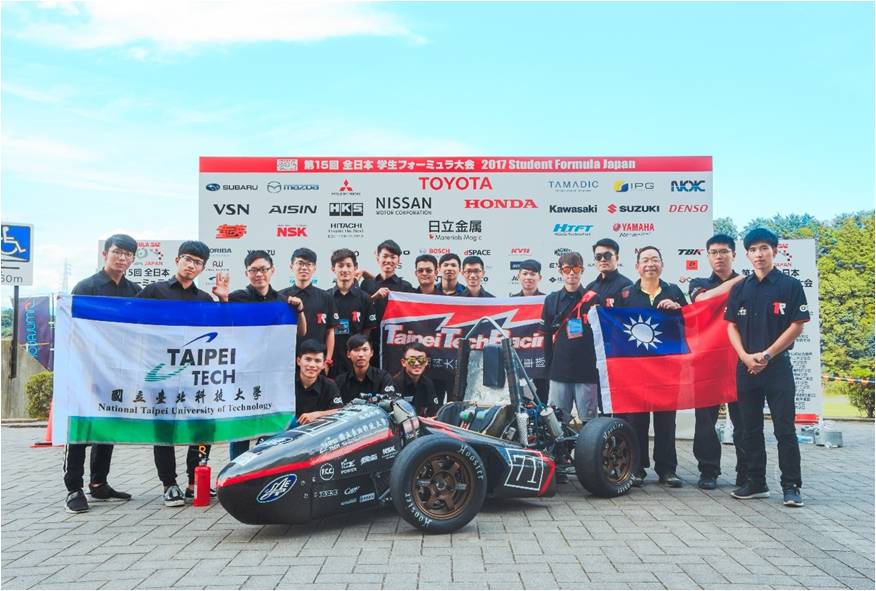 Image2.
The Company (EPOLAB Chemical Industries Inc. - EPOLAB) and Taipei Tech Racing (TTR) of National Taipei University of Technology(NTUT) long-term industry-university cooperation to provide epoxy products for the production of racing car shell to help the team win the race with good results.

About The Team of TTR:
In October 2014, a number of graduate students from the Institute of Vehicle Engineering of NTUT initiated the establishment of a fleet and joined other graduate students and university students in the department. First, the design and production of the racing car to the promotion and marketing of the sponsor, the planning of the trip and the formalities of going abroad, the students are required to plan their own arrangements and the tutors will only assist. Therefore, This is great learning value and challenging . This year, the fleet has become an official school team that can recruit more talents from various departments and integrate the expertise of various departments to enhance the overall strength of the team.

NEWS:
FSAE is organized by the International Association of Automotive Engineers(SAE) the beginning of F Formula for the acronym, as we all know Formula 1, FSAE is also a Formula car, but in particular the students must be created under certain conditions from scratch of the car, in addition to performance than the car also test student design and manufacturing, planning proposals, cost control and invitation sponsorship and other social skills.

TTR team of NTUT challenged the FSAE competition, which was the most intense competition. FSJ student formula Japan organized by Society of Automotive Engineers of Japan. Besides top teams of each country, the home team Nagoya University, Honda Honda Technical College, Toyota Toyota Technical College and other teams participated in an event, 106 teams gathered in Japan's Shizuoka ECOPA (Ogasayama Sports Park) to compete for grand final glory on September 6-10.
Recent Results:
FSJ Formula Student Japan Station

Overall:

49

/94

(83)

Acceleration:

36

/67

(DNS)

Skidpad:

46

/67

(DNS)

Autocross:

56

/76

(DNF)

Eudurance:

43

/67

(DNS)

Efficiency:

34

/49

(DNS)

Presentation:

11

/94

(18)

Cost:

55

/94

(100)

Design:

63

/94

(47)
Red: TTR received the rankings
Black: The number of participants in the project
Blue: Last year the project ranking